Top SurferSEO Alternatives That Are More Effective
The most popular alternatives to SurferSEO are currently PageOptimizerPro, CORA, Frase, MarketMuse and On-Page.ai. All of these solutions provide suggestions to webmasters to help them to rank better on Google at various different price points and assist with writing the content.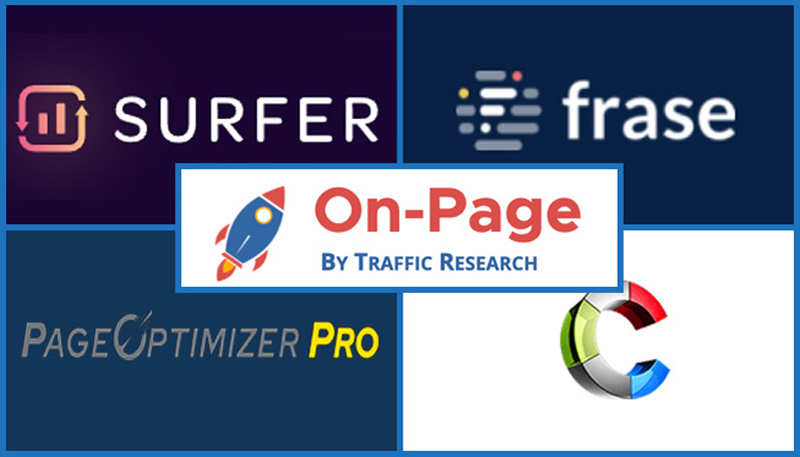 Are They All Equal? Certainly not!
While they all provide various word recommendations, the quality of the recommendations is going to determine how well your page ranks on Google. I'd go as far as saying that some of the suggestions from Surfer, Pop, Cora and others should sometimes be AVOIDED as they can harm rankings.
For example, during a conversation with the creator of CORA, Ted Kubatis, he openly admitted that the data produced by the software needs to be interpreted by an SEO expert to produce the best results.
In other words, this means that with many (but not all) of these tools, you need an SEO expert to look at the suggestions and determine: "I will ignore this data because it's misleading, I will not perform this recommendation because it makes no sense, I will not add these words, etc".
The number #1 reason why On-Page was created was to provide accurate recommendations that would lead to better Google rankings and that could be used straight out of the box.
For example, while testing tools such as SurferSEO and PoP, they both proposed that over 40 H2 sub-headlines be added to an informational article about dating and relationships. (This was, of course, a ridiculous suggestion which was the result of the tools finding H2 words in sidebar and menus of competitors.) While for the same keyword, On-Page provided a much more accurate suggestion of 9 H2 sub-headlines.
Following the suggestions provided by SurferSEO and PoP resulted in the page refusing to rank for it's primary keyword while following the recommendations by On-Page.ai resulted in page #1 rankings.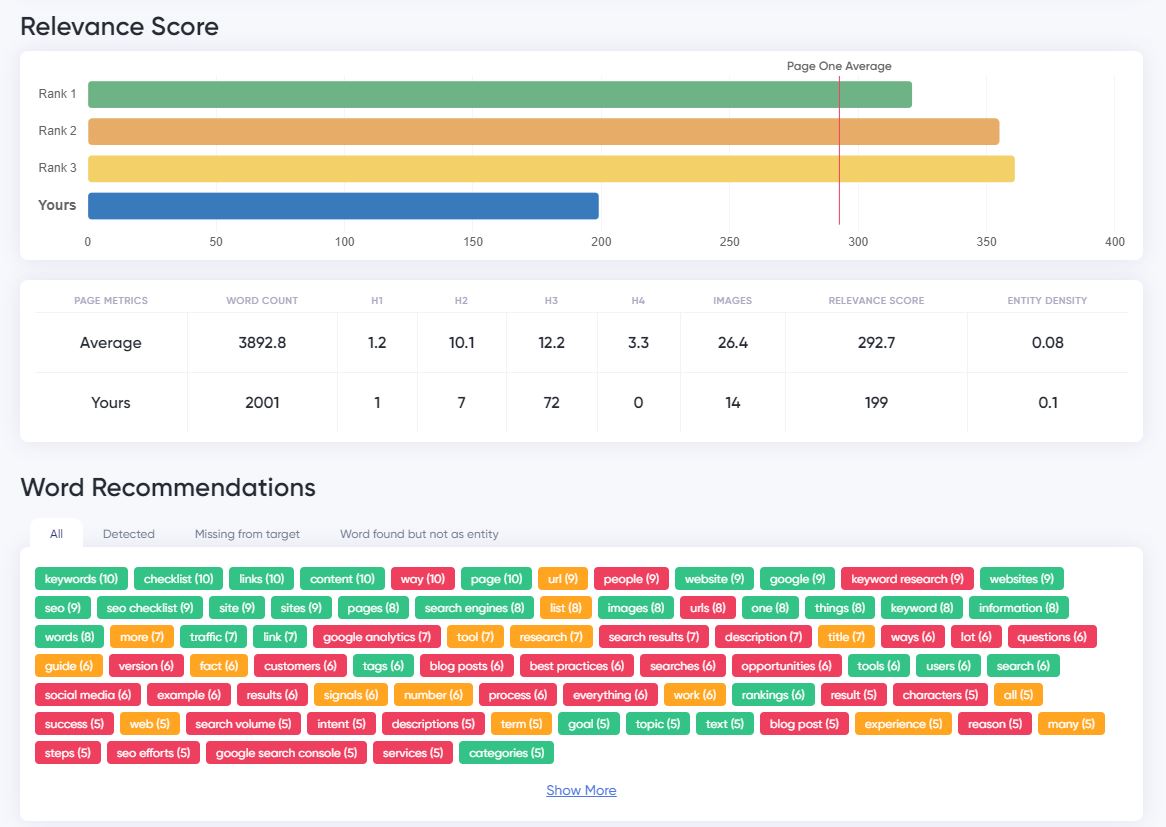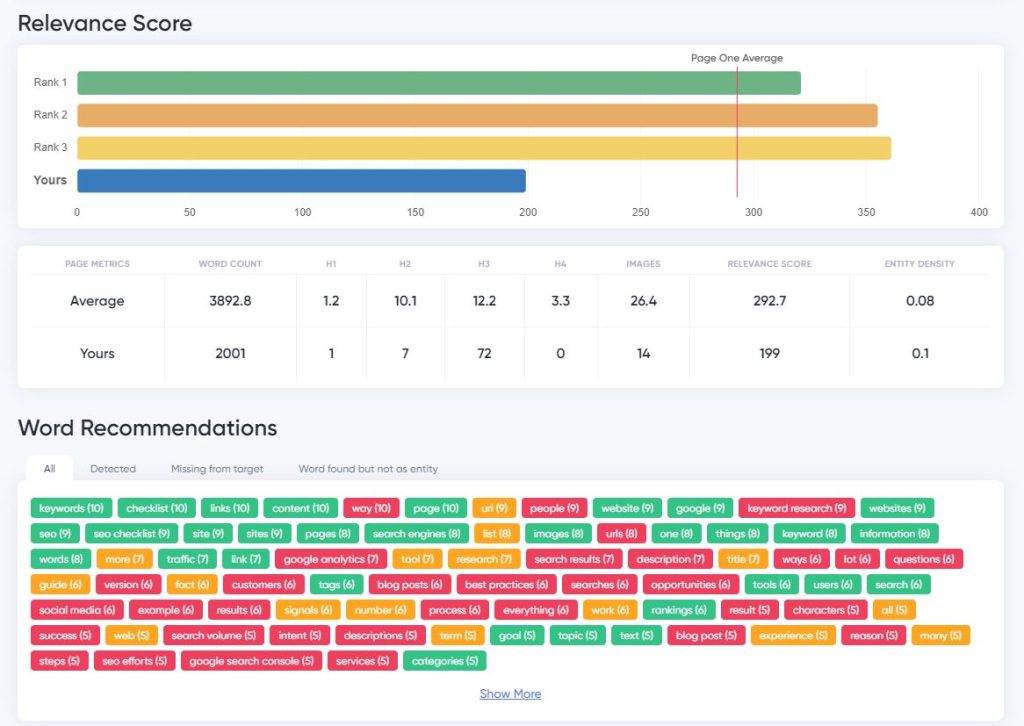 Why The Drastically Different Ranking Results?
One of the reasons is that On-Page.ai mimics how Google works, identifying the header, sidebar, footer, main content, advertisement of pages. This allows it to focus in on the main content and provide more accurate suggestions while ignoring misleading data such as advertisement on the page.
According to a case study performed by On-Page, pages that were previously optimized by SurferSEO that were then re-optimized with On-Page.ai saw ranking increases across the board.
Another contributing factor is that On-Page uses Google's own NLP engine to process text and identify relevant entities. This helps it identify the terms that Google deems to be the most important while omitting misleading data. As On-Page user M. Axelrod describes it: "It's like using Google's own processing engine against itself". On-Page pays Google for the data and then gives it to it's users.
Alternatives, such as Surfer, resort to using cheaper text processing clones in order to minimize costs… however in our testing, it doesn't lead to the best results.
What's worse, is that some alternatives such as Frase don't even use proper NLP processing for their suggestions and instead rely on older methods to provide recommendations.
Instead of providing accurate suggestions, many tools have simply given up on providing accurate ranking recommendations and pivoted into offering poor GPT-3 powered AI writing. Currently, the only tool I trust to provide accurate ranking recommendations for Google rankings is On-Page.ai
On-Page Optimization Tools Overview
– SurferSEO: Popular, easy interface, provides average results. SurferSEO is very good at marketing itself online and copying others.
– PageOptimizerPro: Allows more flexibility and slightly better results than SurferSEO at the cost of a more complicated interface (and learning curve). The scans take longer to perform and the software is tedious to use. Unfortunately it still provides misleading results that require interpretation.
– Frase: I think of this more of a brief tool rather than an optimization tool. It's very expensive for what it provides.
– CORA: Quite expensive but also quite comprehensive. I have to give credit to CORA as it was one of the first tools to provide insights of the sort. Unfortunately it focused on just providing more data rather than providing data that leads to better ranking results. If you want a lot of bloat and to spend hours going through stacks of data that doesn't lead anywhere, CORA is for you.
– On-Page: Provides accurate recommendations that lead to increased Google rankings using Google's own NLP engine. Includes an unlimited brief tool equivalent to Frase while also providing better word recommendations, categorization optimization and link optimization. The clear winner.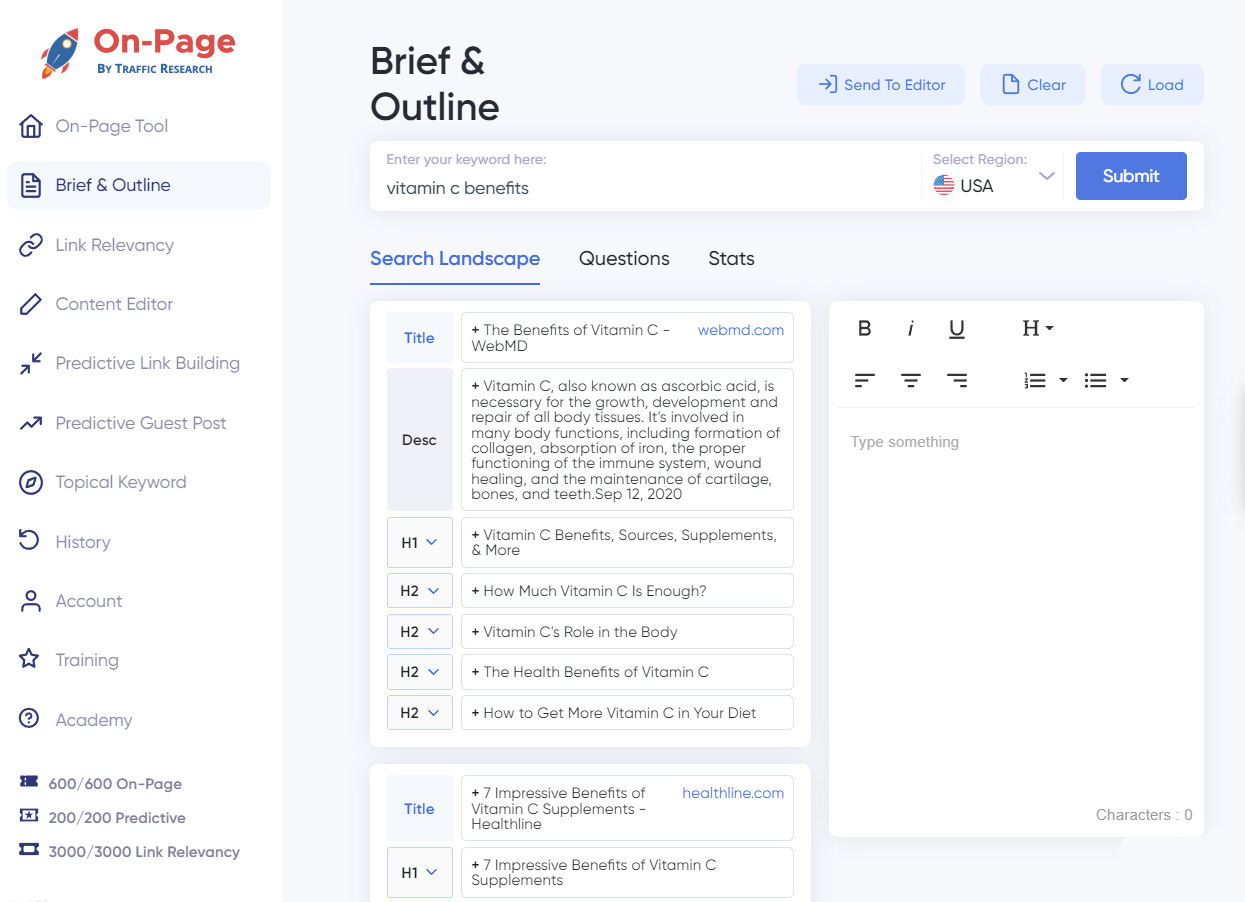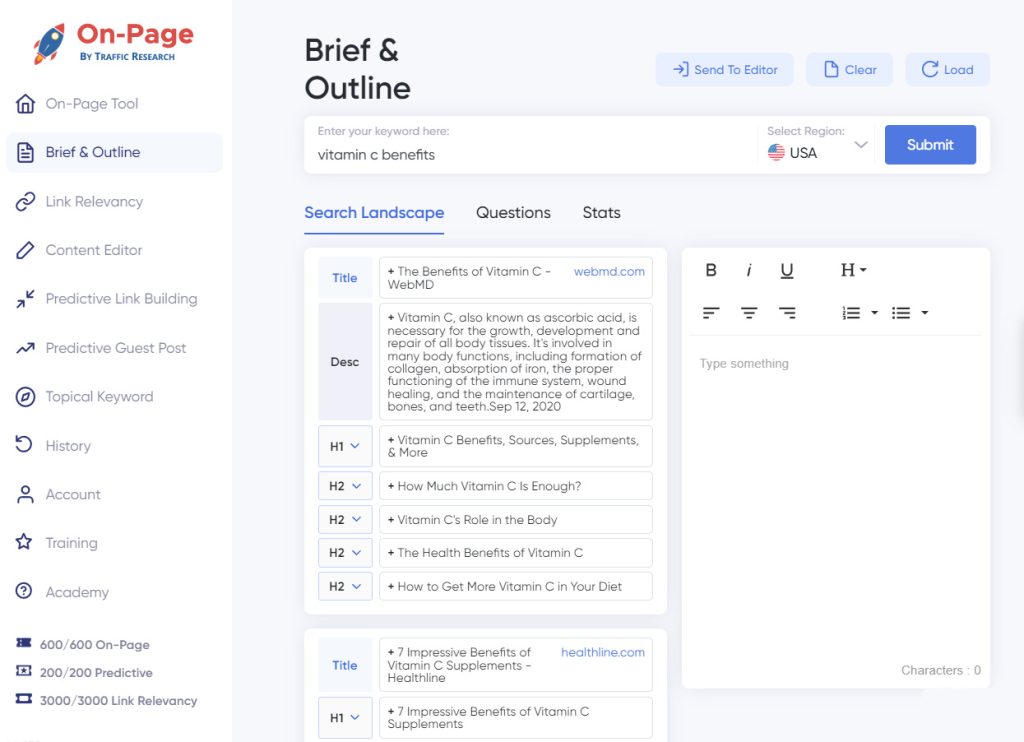 Comparison Table
When we put all the tools available side by side, there is a noticeable cost-benefit difference: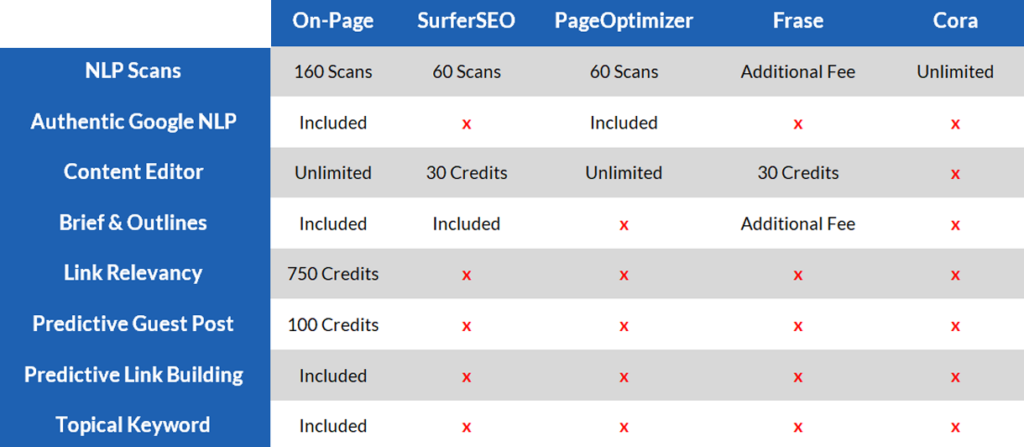 On-Page offers more features than the competitors. It has also the easiest interface and can be used by anyone, even if you are not an SEO expert.