The Best Alternatives to Surfer SEO for SEO Analysis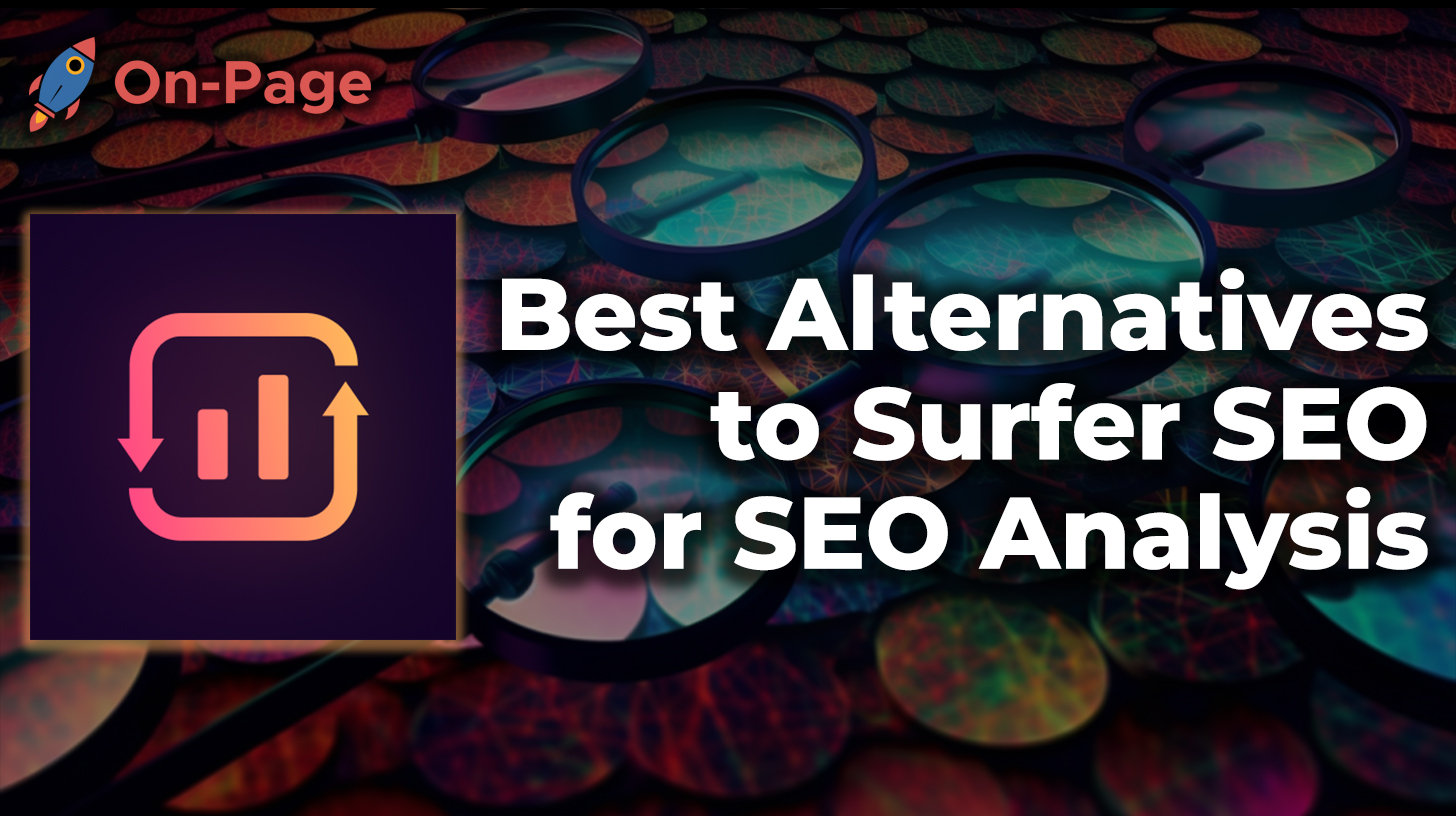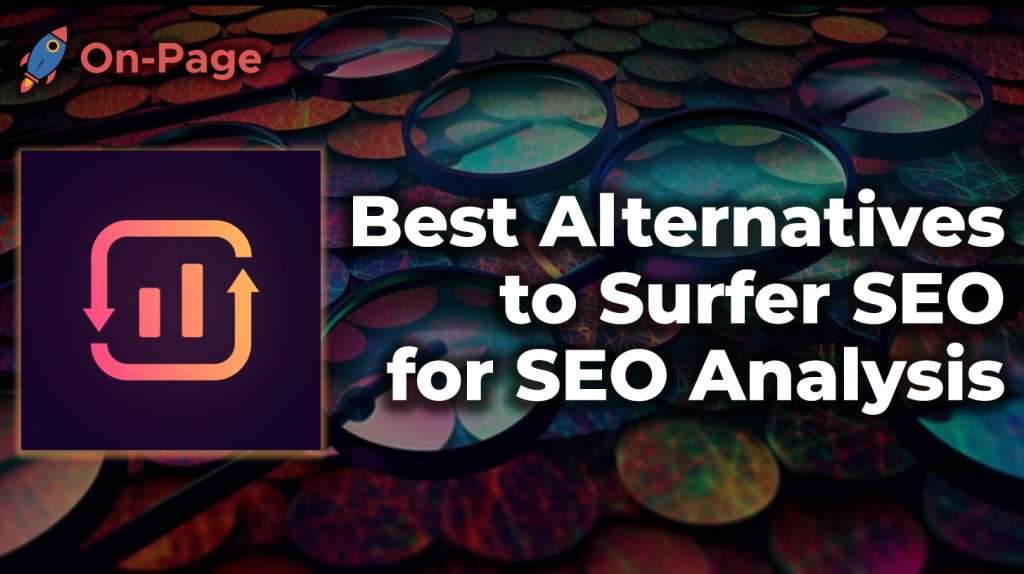 Picture this: you're navigating the vast ocean of SEO analysis tools, and Surfer SEO has made a huge splash in the market. But what if we told you there's an entire treasure trove of powerful alternatives waiting to be discovered? Join us as we dive deep into the best Surfer SEO alternatives that will propel your website rankings to new heights, making waves in the competitive world of digital marketing.
While there are several Surfer SEO alternatives on the market, the top options include Frase, Page Optimizer Pro, Clearscope, Marketmuse, Topic, Content Harmony, and WriterZen. Each of these platforms provides similar features and benefits to Surfer SEO, allowing users to improve their on-page optimization efforts. When choosing from these alternatives, be sure to compare their key features and pricing to determine which one best suits your needs and budget.
Surfer SEO Overview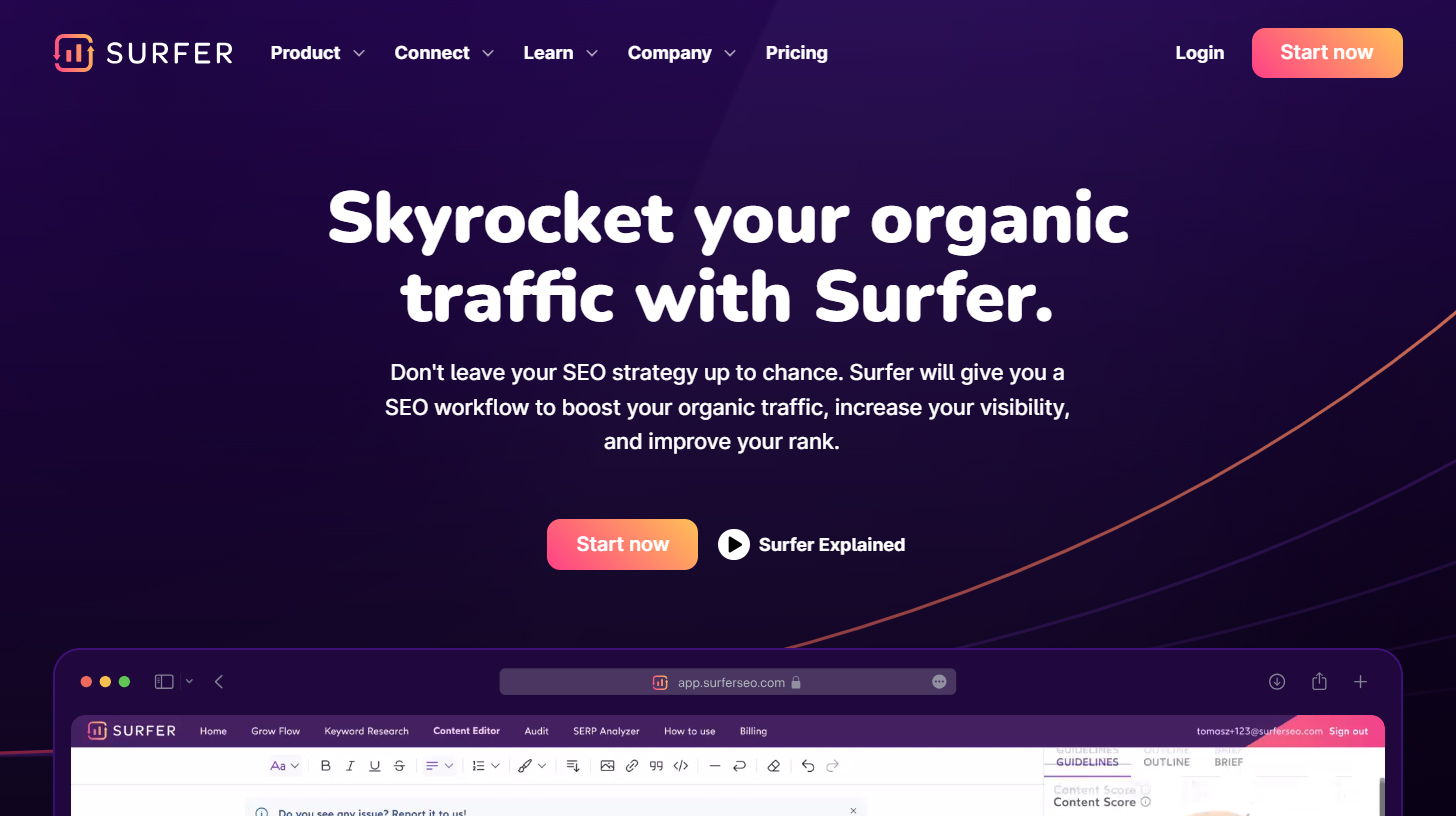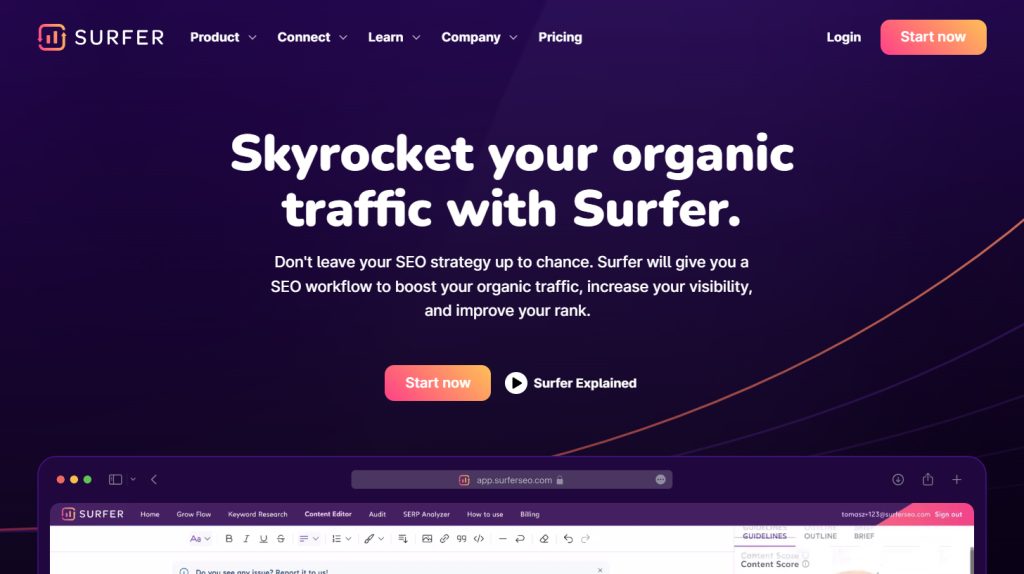 Surfer SEO is a renowned on-page optimization tool that provides users with various features such as SERP analyzer, content editor, keyword research, and more. Designed to assist marketing professionals, bloggers, and businesses in improving their website's search engine ranking across multiple niches, Surfer SEO has become a popular option for those looking to optimize their website's performance.
The success of Surfer SEO can be attributed to its usability and user-friendly interface. With a simple setup process and intuitive navigation system, Surfer SEO has become a preferred choice for many online marketers seeking an edge over their competitors.
Despite some downsides surrounding the scoring system and opaque data provided by Surfer SEO, the platform still offers unbeatable value in the market. Users enjoy access to detailed content briefs, thorough analysis of competitor pages, on-page recommendations, and alternative keywords to target. Furthermore, users are not just limited to basic functionalities but have advanced options at their disposal.
Although Surfer SEO might seem like the perfect fit for SEO analysis needs, it is still advisable to compare available alternatives before making a final decision. This is because every SEO analysis tool comes with its unique strengths and weaknesses. Ultimately it depends on what works best for your business goals.
In this section, we examine key features and benefits of Surfer SEO that make it stand out from the crowd.
Key Features and Benefits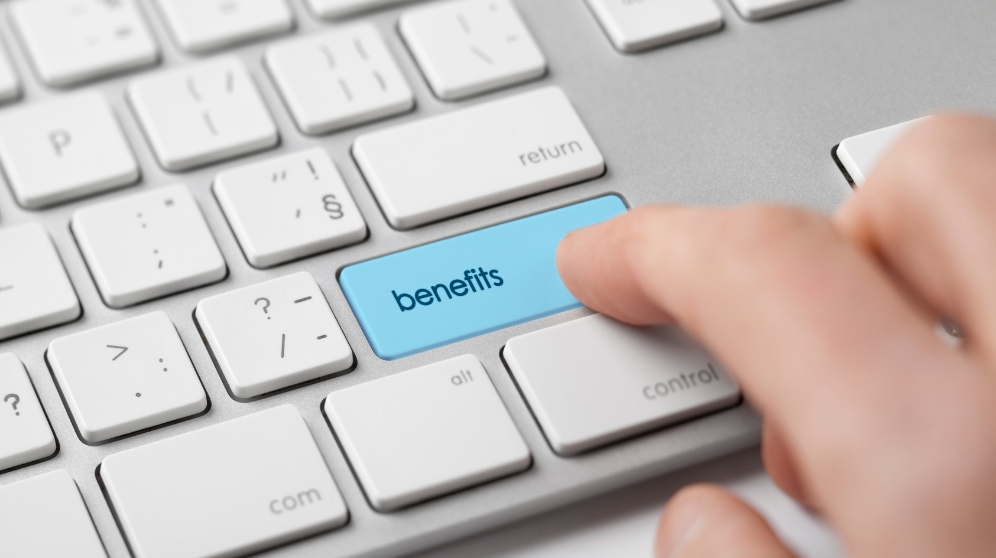 One of the most notable benefits of using Surfer SEO is the wide range of features available that can help improve your website's ranking positions. Here are some essential features that make Surfer SEO a worthy investment:
Content Optimization: With Surfer SEO's content optimizer feature, you can optimize your website content for specific keywords to rank higher in search engine results pages (SERPs). You'll get suggestions on metrics such as word count frequency, backlinks, and use of header tags.
Competitor Analysis: Knowing what your competitors are doing can provide you with valuable insights that may enhance your SEO strategy. Surfer SEO allows you to analyze competitor pages based on specific keywords to help you identify their top-ranking pages, SERP features, and current ranking factors used by other top-performing websites in your niche.
SERP Analyzer: Surfer SEO's SERP analyzer is another powerful feature that enables users to get a deeper understanding of how Google currently ranks pages for particular keywords. This includes data on organic results, search engine features, and advertising competition.
Accuracy: One thing that sets Surfer SEO apart from other alternatives is its accuracy. The platform analyzes every page factor using the same algorithm that Google uses to rank websites. This means users can expect recommendations that have been tested and proven to improve rankings over time.
Easy-to-use Interface: Surfer SEO's interface is designed for everybody – from seasoned professionals to novice bloggers. With its user-friendly interface and easy setup process, it offers a great toolkit for businesses of any size looking to improve their online presence quickly.
If Surfer SEO was a Swiss Army Knife, these features would be some of the blades available. These versatile functionalities make it an ideal tool for every aspect of the optimization process – from researching keywords to identifying areas where you need to make on-page optimizations.
Now that we have explored the essential features and benefits of Surfer SEO more closely, we'll move on to look at some of the best alternatives available in the market today.
Top Alternatives to Surfer SEO
When it comes to choosing a content optimization tool, there are plenty of options available in the market. Although Surfer SEO is a popular choice, there are several top alternatives worth considering. Here are three of the best:
Frase.io: Frase.io uses artificial intelligence to generate briefs, suggest topics, and find related keywords and topics for optimizing articles for maximum visibility in search engines. This content optimization tool ensures that you create content that's both high in quality and relevant to your target audience.
The AI-powered platform offers an array of helpful features such as-
– Content editor: Frase.io's content editor provides you with relevant ideas on how to improve your article optimization.
– Content briefs: It helps users create content briefs easily and efficiently.
– Topic score feature: It tells you how likely it is your article will rank based on its relevance.
– FAQ suggestions: It suggests FAQs to add to an article, thereby improving its relevance in searches.
Overall, Frase.io simplifies your SEO analysis process significantly while providing a comprehensive solution for creating optimized content.
Page Optimizer Pro(POP): Think of POP as your website's personal ranking factor coach. Using its patented scoring system, POP rates web pages against a set of 23+ ranking factors, giving you personalized recommendations on how to improve page optimization.
Clearscope: Clearscope is another popular alternative to Surfer SEO. However, compared to other tools on the market; it has some limitations in terms of its keyword options suggestion.
Regardless of which tool you choose, keep in mind that each one might have unique strengths, depending on what you require or prioritize for your website's SEO needs.
Now that we've highlighted some features from alternative tools let's dive deep into the first alternative content optimization platform that stands out- Frase.io
Frase.io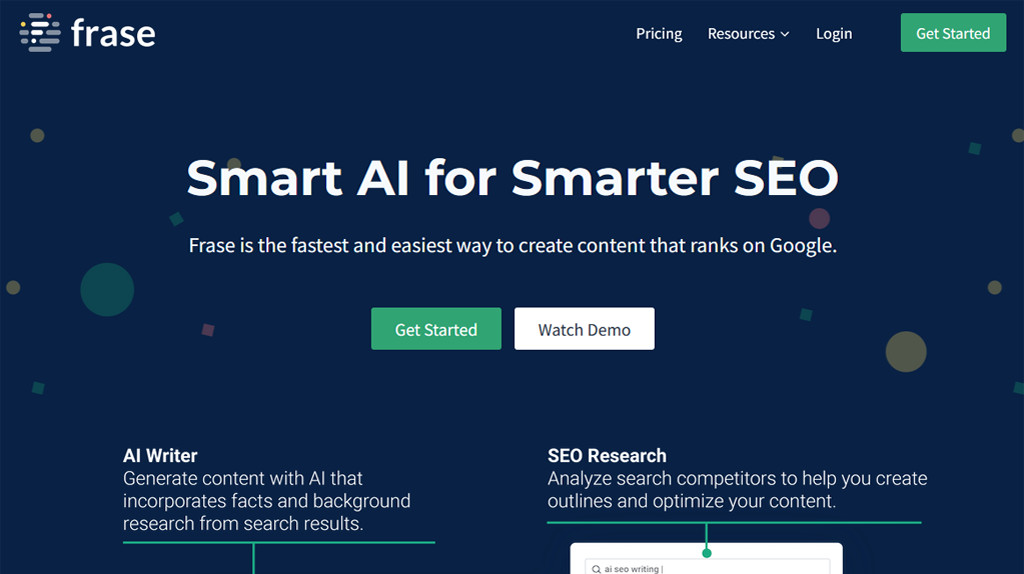 Frase.io has revolutionized the SEO analysis market with its AI-powered approach. It offers an array of features that make it easy to analyse website content, conduct keyword research, optimize content for search engines and monitor search engine rankings.
One of the most prominent features of Frase is its AI Writer. It's a full article creator where you input a keyword and with just one click, it writes an article for you that's helpful and passes their AI detection. This saves you time on creating content from scratch and ensures that articles are optimized for SEO.
Another stand-out feature in Frase.io is the platform's "Content Briefs." By using Frase's Content Brief generator feature, you can get a snapshot of what search engines like Google expect from your content as it relates to keywords, word count, subtopics, and Questions & Answers they expect to be answered on your page. The tool suggests headlines, titles, subheadings and introductory paragraphs which should be included in an article to improve its chances of ranking well.
Think of Content Briefs as having a detailed plan for writing a book report. With all the instructions laid out in front of you, it removes any ambiguity or doubt about what needs to be done.
Despite all these qualities, some may argue that the pricing options could be more affordable. However, when considering everything that Frase has to offer in terms of time-saving features aside from creating quality content that ranks well in Google SERPS shows its worth when considering scaleability.
Overall, if you're looking for an intelligent tool that simplifies and streamlines your SEO analysis process while saving you valuable time — and provides quality results — Frase.io is undoubtedly worth considering as a top alternative to Surfer SEO.
Page Optimizer Pro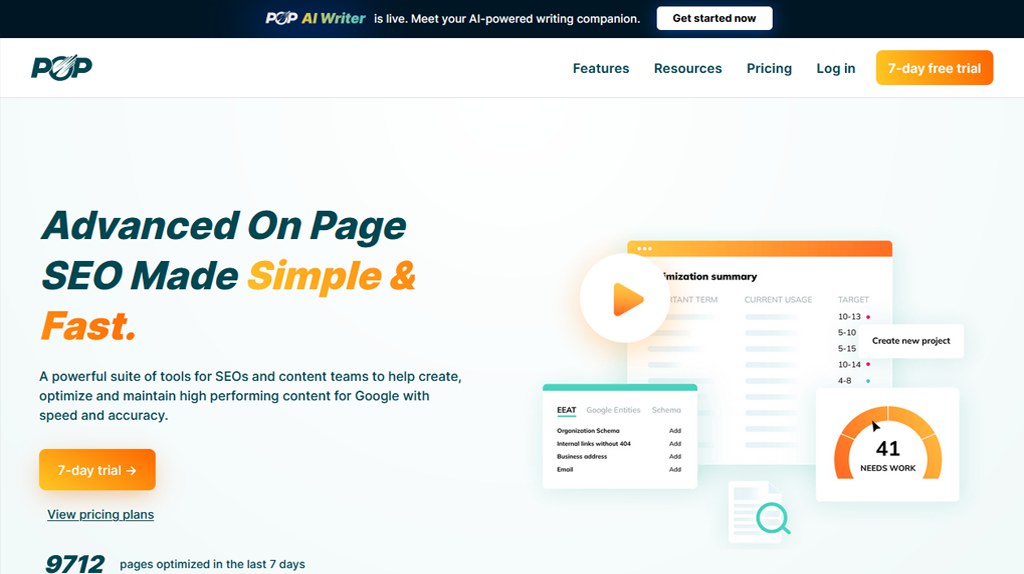 Page Optimizer Pro is one of the best alternatives to Surfer SEO, offering a range of powerful SEO analysis tools. Some of its key features include real-time content optimization, advanced keyword research, and a patented ranking factor scoring system. Additionally, Page Optimizer Pro provides full control setup and a content brief creation feature.
One thing that sets Page Optimizer Pro apart from other SEO analysis tools is its intuitive interface and easy-to-use features. The tool provides users with actionable data and recommendations on how to optimize their pages for better rankings in search engines.
For instance, when conducting keyword research, Page Optimizer Pro pulls data directly from Google SERPs to provide users with an accurate understanding of what their page needs to rank higher. This feature helps content creators to create high-quality content that meets users' search intent and ranks higher in search engine results pages (SERPs).
Moreover, Page Optimizer Pro's patented ranking factor scoring system analyzes over 500 technical on-page factors to tell users how their page can rank higher. This makes it easier for users to identify the areas where they need to improve their website's performance.
Some critics argue that the tool's pricing plan is not affordable for everyone. However, compared to Surfer SEO's pricing plan, which starts at $19 per month, the basic plan of POP costs more at $27 per month.
Overall, based on its reliability, ease-of-use and affordability compared to Surfer SEO's premium pricing plans, Page Optimizer Pro is a compelling alternative that webmasters should consider when analyzing their website.
Clearscope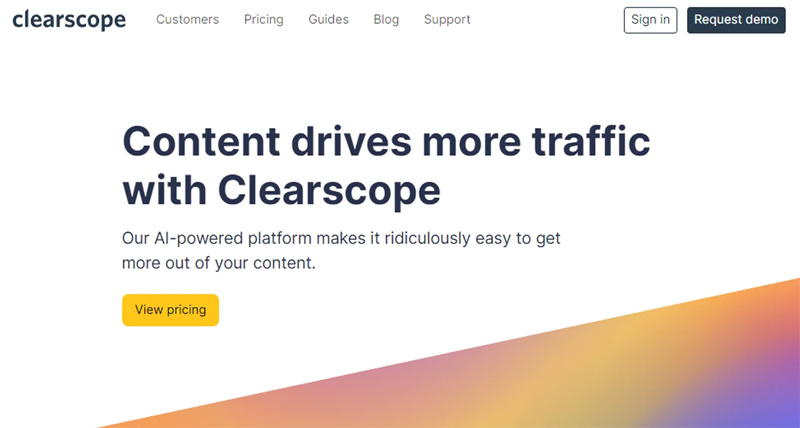 Clearscope is another top alternative to Surfer SEO that offers high-quality content optimization with advanced writing assistant features and supports over five languages. The software uses natural language processing (NLP) to evaluate the quality and relevance of a web page's content and suggest how it can be improved for better rankings in SERPs.
Clearscope's feature-rich platform provides suggested keywords, topics, FAQs, and other related content that can help improve your page's chances of ranking at the top search results. Also, Clearscope offers an excellent content grading system where users receive a score indicating how optimized their content is for a target keyword.
Clearscope stands out from its competitors with its unique approach to keyword research and analysis. The tool analyzes every keyword to determine its difficulty score, which helps users identify the most effective keywords they can use to optimize their site's rankings.
For example, when trying to rank on a highly competitive keyword like "SEO," Clearscope suggests related long-tail keywords or phrases like "how to do SEO for beginners" or "SEO basics explained" that are less competitive but offer high-value leads instead.
One downside of Clearscope is its pricing model. Clearscope's base price starts at $170 per month compared with Surfer SEO's $19 per month base plan. Despite this cost difference, Clearscope justifies its higher prices by offering more features and a more stringent analysis than its competitors.
Undoubtedly, Clearscope is one of the best alternatives to Surfer SEO because of its NLP-driven content optimization technology and advanced keyword research capabilities. However, before deciding on any SEO analysis tool, it's important to weigh the various features each platform offers and choose the one that meets your specific needs.
Comparing Features and Pricing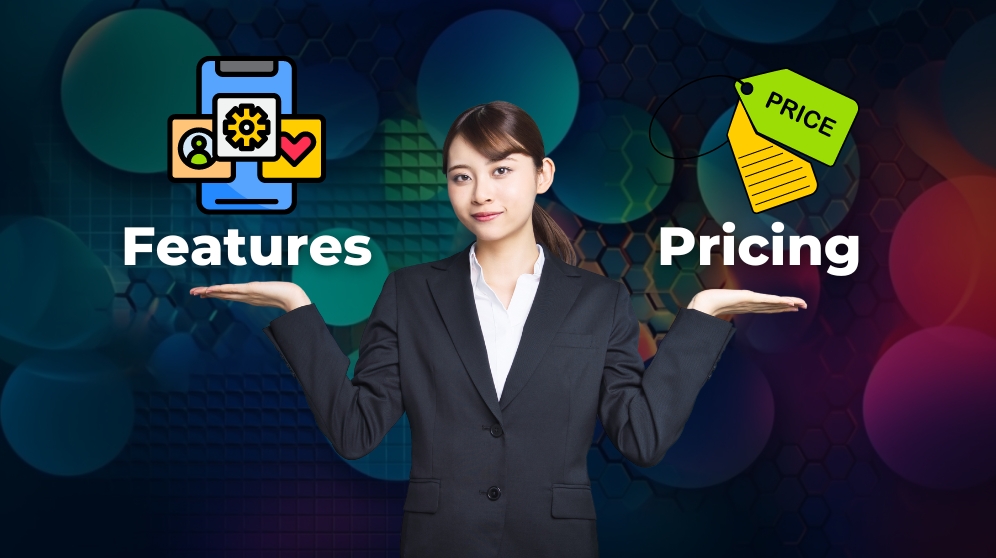 When comparing Surfer SEO alternatives, it's important to look at the different features and pricing options offered by each tool. Frase offers AI-generated SEO-optimized content, while Page Optimizer Pro's patented ranking factor scoring system provides full control setup. Meanwhile, Clearscope boasts high-quality content optimization, writing assistant features, and support for over five languages.
Frase's content briefs and editor are helpful for creating optimized content for a target keyword. With its advanced topic score feature, FAQ suggestions, and content optimization suggestions, Frase makes it easy to create well-organized, highly-relevant content that ranks well in search engines. In addition, Frase has a copywriting tool that generates unique articles for clients within minutes according to their specified criteria.
Page Optimizer Pro is ideal for website owners who want complete control of their page optimization process. The tool provides users with access to a POP Chrome Extension and a content editor that allows them to write optimized content that addresses common ranking factors. This approach makes it possible to increase website rankings without relying on third-party services or consultants.
Clearscope is another popular alternative to Surfer SEO that allows website owners to reverse-engineer the search results pages for a given keyword. The tool gives suggestions for ranking content based on this analysis and grades the content to determine its likelihood of ranking well for a target keyword. With Clearscope's help, it becomes easier than ever to optimize your website's pages for visibility in search engine results pages (SERPs).
To illustrate these differences between these three Surfer SEO alternatives further, imagine you need to create an article about "Best Dog Foods." Using Frase.io, you would simply enter your desired target keyword into the content briefs section of the platform. The tool analyzes the top-ranking Google results and provides you with recommendations about how best to structure your article about dog foods.
On the other hand, using Page Optimizer Pro would be like having access to an SEO expert on your team. The platform gives you detailed instructions for how to optimize your content based on specific ranking factors, such as word count and keyword density.
Finally, using Clearscope is like having a writing assistant that grades your article before submission. The tool determines whether it's optimized for search engines and if it meets the recommended length and depth requirements.
When comparing these Surfer SEO alternatives, it's important to consider pricing options. Frase offers three premium pricing options starting with the solo plan at $14.99/mo, while Page Optimizer Pro offers plans starting with a basic plan of $27/mo. Clearscope's pricing starts from $170 per month.
Carefully consider the features offered by each of these tools and decide which will provide the most value to your business based on the cost. It may be beneficial to try out each tool's free trial period or demo to get a better understanding of the experience and its features before committing to a plan.
Regardless of which tool you choose, keep in mind that no software can guarantee instant success in improving your website's search engine rankings. Each of these Surfer SEO alternatives offers features and services designed to help users optimize their content more efficiently and effectively.
However, ultimately those who create high-quality content regularly with targeted keywords, backlinks, relevant references, and industry knowledge are more likely to achieve better results than those who rely solely on software-based generated content.
Choosing the Right SEO Analysis Tool for Your Needs
In conclusion, there are many alternatives available to Surfer SEO, including Frase.io, Page Optimizer Pro, Clearscope, Marketmuse, Topic, Content Harmony, and WriterZen. While many of these tools share similar features, they also have unique functions and pricing options to consider.
When choosing the right SEO analysis tool for your business, focus on the goals you want to achieve. It is important to choose a tool that can help you optimize your website's content by generating and analyzing data in real-time and providing specific instructions on how to increase your search engine rankings.
If you need a powerful SEO and content optimization tool, trust none other than On-Page.ai to boost your website visibility and ranking. Sign up now and let's get you set up!